Your Client Gift Team
Here To Serve You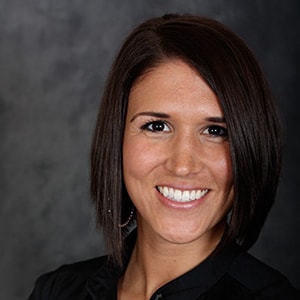 Tanya Starkel
TANYA STARKEL has been a top producer since starting with CUTCO in 2000. She has been helping business owners with their client gifts for over a decade. A Washington Native, who Graduated from WSU with a degree in marketing who "sold knives" to pay for college.
She developed Gifts With An Edge as a way to add more value and better serve clients like you. She loves connecting with her clients and finding ways to best support their business.
When she's not in the office or out in the field she is usually hanging out with her three rowdy boys – her husband Kurtis, the Knoxman (Knox 5), and Mackers (Mack 2) – as well as hanging out with friends, traveling and enjoying new places, hiking, skiing and anything in the water!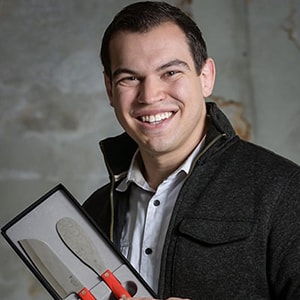 Michael Athens
MICHAEL ATHENS is a Colorado Native, who studied business with an emphasis on Finance at CU Boulder. He discovered his deep love for entrepreneurship while working with Cutco during his college years.
Michael loves his client's energy and commitment to personal and professional growth. He trains and competes in Brazilian Jiu-Jitsu (submission wrestling) and is passionate about fitness and clean eating to perform at a top level.
He loves to travel, experience new cultures and relax with friends and family. He is a world champion Netflix marathoner and loves dachshunds!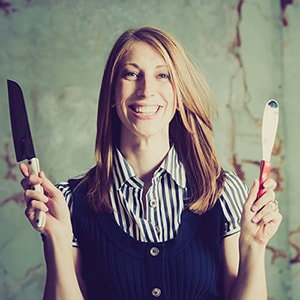 Erin Tarr
This Indiana-born, Florida-raised Irish girl just moved to Colorado Fall 2015! Along with her Husband, Tyler, and two yellow labs, Erin feels right at home in the Rockies. Her and her husband love to ski, hike, eat, exercise, and catch live music!
After graduating with her Bachelor's in Business Marketing from the University of Florida, Erin focused full time on 'selling knives.' As she approaches 'Hall of Fame' status with Cutco, Erin is thrilled to join forces with the 'Gifts With an EDGE' team in the Rocky Mountains.
She wishes her former classmate, Tim Tebow, was still throwing for the Broncos, but not complaining about celebrating a Super Bowl within months of moving to the mile high city!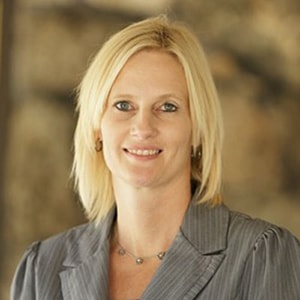 Tara Michielli
TARA MICHIELLI has been with Cutco since 2008. She loves marketing and has learned to share her passion with clients teaching them how to brand themselves through their gifts and retain their clients for life. Her mission is to turn clients into friends and friends into clients.
She has been married to her husband Pat since 2011. They have a blended family of 7 children and five grandchildren.
She is active in the community and enjoys volunteering for many charities and organizing fundraisers. When she isn't working her business she enjoys traveling, spending time with her family, going to concerts and just living life to its fullest.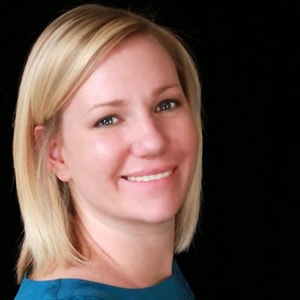 Lucinda Franze
LUCINDA FRANZE has been working in the closing gift division for four years. She is dedicated to increasing her client's business by helping them create long-lasting relationships with their clients. She goes out of her way to connect with her clients and loves supporting her client's continued success.
Lucinda is a loving family person who married Senior Master Sargent James Franze in 2014 (a 23-year retiree of the U.S. Air Force) They blended their families and are having a blast raising their four children together.
As a family, they love camping, backpacking, fishing and duck hunting and all four children also train in Gracie Jujitsu. The FRANZE family is a modern version of the "Brady Bunch."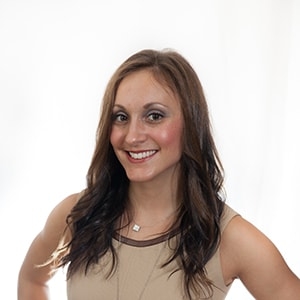 Jessie Wright
This West Virginia-born, Massachusetts-raised Italian girl just moved to California spring 2017! Along with some lifetime friends, Jessie feels right at home in So Cal. She loves to, hike, eat tacos, exercise, and train Muay Thai (kickboxing).
After graduating with her Bachelor's in Business & Communication from West Virginia University, Jessie focused full time on 'selling knives.' She's been a top producer with Cutco since 2005 and has been helping business owners with their gifts for over a decade.
Jessie's crushed 'Hall of Fame' status with Cutco, and is thrilled to join forces with the 'Gifts With an EDGE' team in Cali.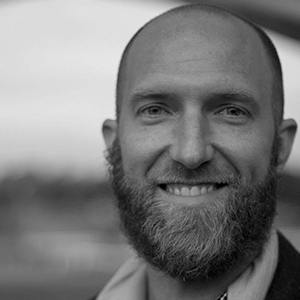 Jeremy Reisig
Brotha James is a musician, a speaker, and an entrepreneur. Utilizing the many powers of individual empowerment and mindfulness, he's built a life full of passion, power, and purpose. His passion is to create and present musical messages all over the world: "It's been living inside of me since I can remember. I consider myself very fortunate to have reunited with it in my late 20's," Brotha James reveals.
In 2015 Brotha James officially launched his solo career, targeting three markets–schools, individual empowerment events, and the traditional music circuit of clubs and festivals. His message to all audiences is the same: be a dreamer, be animalistic in pursuit of those dreams, be good to yourself and others, and be grateful.
Making music that helps to empower even just one person is a constant reminder to Brotha James to strive to become the best version of himself. The further he ventures down this path, the more he realizes how important it is to know himself and follow his dreams. He says it's not about the destination but about creating a journey that's worth recording. "It sometimes takes failing and feeling the pain to find out who we are and how to move forward," muses Brotha James. He says his music is a beacon to himself, a reminder to be kind, grateful, and passionate.
In the Fall of 2000, he joined the Cutco world as a young college student and quickly became one of the top reps in the country and one of the top reps of all time. He has spoken at over 400 Real Estate focused events and is excited to partner with GiftsWithAnEdge to continue to fulfill his dreams and share his musical messages.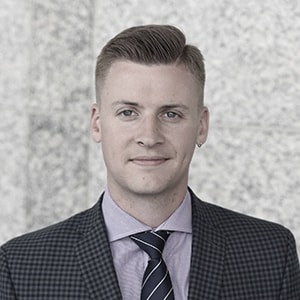 Remmington Ramsay
Remington has been with CUTCO for 10 years and holds both regional and national records. When he is not slinging blades, he is most likely spending time with his wife, Sara, and 1 year old, Charlee, at their home in Indianapolis, IN. He is also the creator of Real Producers magazine, which is a real estate publication that has launched in over 50 cities across the US.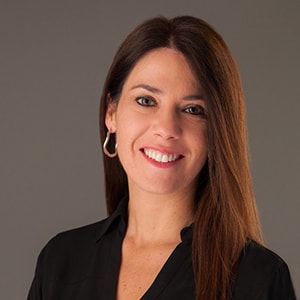 Lia Eleopoulos
LIA ELEOPOULOS is a Southern California native but was raised in a traditional
Greek household since birth. She graduated cum-laude from Chapman University
in 2003 and started working with CUTCO in 2000 during her college years. What
started off as a "summer job" has turned into a career where she is part of the
CUTCO Hall of Fame and been a top producer for over a decade. When she is
not helping her clients with their gift needs, she is spending time with her two
sisters, close friends, family and most importantly her husband, Tyson whom she
recently married over the summer of 2017. They enjoy going to the movies and
traveling together. Their future plans include visiting family in Greece every
couple years and one day owning a property there.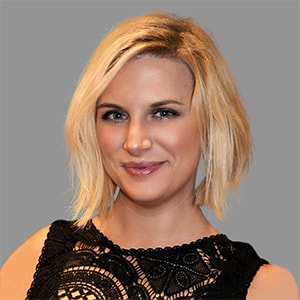 Leeanne Storm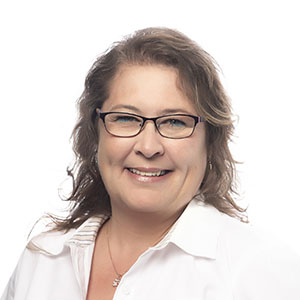 Dana Ottoboni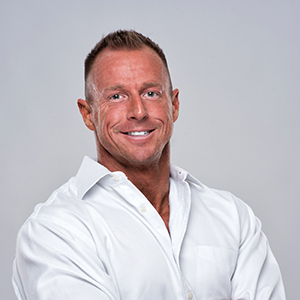 Matt Storm
What Would You Like To Do Next?